If it is time to elevate and give a better shape to sagging breasts, then a breast lift with implants is the perfect procedure for you.  And, the closest country to the U.S. with exceptional medical facilities and the lowest prices, is Costa Rica.
Here are the best doctors, hospitals and lowest price for a Costa Rica breast lift with implants.
A breast lift with implants procedure (also known as Mastopexy with breast augmentation) will raise the breasts to the proper height.  Then, by adding implants, the shape of the breasts will be improved and breast fullness will be restored giving the breasts a natural shape and size.
The procedure will remove excess skin and tighten sagging breasts thereby curing the loss of elasticity due to age or pregnancy.  The addition of breast implants will give better proportion and more symmetrical breasts.
The choice of implants for most women is Gummy Bear silicone cohesive gel breast implants, and you can have them in the shape and size you wish.
In general, a breast lift with implants procedure involves rearranging the breast tissue, sometimes shifting the nipple position, and increasing the breast firmness by tightening the skin and adding the proper size implants to give you the profile you want.
Individual goals vary, so the top breast lift surgeons are skilled in a variety of breast lift techniques and will use the approach that meets your expectations and best fits your body type.
Costa Rica plastic surgeons are among the best in the world and they use new state-of-the-art innovations in breast lift approaches that now include "limited incision" techniques as well as new ways to preserve nipple sensation.
A breast lift with implants procedure can take two to three hours depending on your physical characteristics. There may be some degree of discomfort following surgery, but fortunately very little pain.
Following the procedure, a support bra is worn and many times the doctor will prescribe soothing massages to help with healing.
Swelling occurs but usually begins to subside by the third or fourth day. A degree of swelling may continue for longer periods, but eventually diminishes. A well-fitted bra is worn day and night for approximately three weeks.
Costa Rica is an especially good choice for a breast lift with implants because of the exceptional skill of the surgeons and because their prices are up to 75% less than the U.S.
Your visit to Costa Rica will be 5 days, and either before or after your surgery you may enjoy some of the best tours and sightseeing in the world.
For an idea of tours with videos, go to the Costa Rica Medical Center Inn website.
Costa Rica is a fantastic country with lots to see and do.  And, their plastic surgeons are second to none.
For really low prices in Costa Rica and more information on breast lifts with implants, get prices from the top medical group, the Medical Group of Costa Rica.
Cima Hospital – San José, Costa Rica
For Medical Tourism, Cima Hospital in San José, Costa Rica offers the very best in medical services.  It is a JCI-accredited hospital with complete facilities for plastic surgery and other surgeries.
The Medical Tourism Guy – All about Breast Lifts with implants in Costa Rica!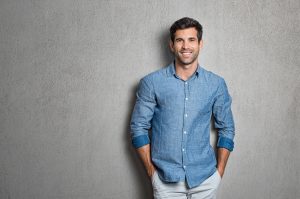 Tags:
Breast lift with implants in Costa Rica – The Medical Tourism Guy.  Costa Rica is close to the U.S. and has the lowest prices.  Find the Best Doctor and Cheapest Price for a breast lift with implants.  Costa Rica has the Lowest Price for a breast lift with implants.  The Medical Tourism Guy knows the Best Clinics in Costa Rica for a breast lift with implants.  The Medical Tourism Guy recommends the Top Doctors in Costa Rica for a breast lift with implants.  Find plastic surgeons in Costa Rica for a breast lift with implants  – The Medical Tourism Guy.  Patient Reviews, Before and After pictures, Top Rated Doctors, Hospitals and Clinics, Lowest Prices for breast lifts with implants – The Medical Tourism Guy.  Keyword tags:  costa rica, breast lift with implants, breast lift, lowest prices, best, top, board certified, plastic surgeons, costa rican, doctors, surgery, plastic surgery, sightseeing, tours
© 2018-2023 TheMedicalTourismGuy.com  All Rights Reserved.  Worldwide, U.S., Costa Rica, United Kingdom, Canada, Mexico