Want to improve your upper body by removing excess skin and fat?  Then, an upper body lift is the perfect procedure for you.  And, the closest country to the U.S. with exceptional medical facilities and the lowest prices, is Costa Rica.
Costa Rica is the main destination for the very best doctors, state-of-the-art hospitals, and absolute lowest prices for a perfect upper body lift.
An upper body lift is a procedure that removes excess and loose skin, as well as excess fat, from back rolls and pockets of fat in areas of the upper body.
It typically addresses areas of the lower and upper back, sides of the breasts, along the bra line, and under the arm pits. Both surgery (removal of skin) or liposuction (removal of fat) can be done, and typically both are performed in order to slim down the upper body.
Upper body lifts are excellent solutions for those who wish to trim and restore their bodies to a more youthful appearance.
This type of surgery is usually sought by patients who have had bariatric surgery, weight loss, and have tried healthy diets and exercise, but need a little more to achieve their goals.
For the back, an upper body lift will remove back rolls, or other areas of excess skin and fat by either surgery or liposuction.  And, for the sides of your breasts, an upper body lift will tighten loose and sagging skin for a smoother contour.
The bra line can be troublesome because of lines in the skin, as well as being a major cause of chafing and rashes, so this is target for liposuction.  Also, the areas under the arm pits can become large and heavy and present a heavy unsightly appearance, so again, liposuction is typically done here.
All areas of concern can be addressed with an upper body lift, and the result will be a trimmer, slimmer upper body, and your clothes will fit better, and you will feel and look terrific.
Following the procedure, a compression garment is worn and many times the doctor will prescribe soothing massages to help with drainage and healing.
A full upper body lift will always be done in the same surgery, in just one day, in Costa Rica.
The procedure is at a very low cost in Costa Rica because it is the main destination for upper body lifts, and the doctors are among the very best in the world.
You may easily add a breast lift and arm lift to your upper body lift, and everything is done in the same surgery, same visit.  Initial swelling and bruising will decrease in approximately 2 weeks, and the final result becomes stable in 4 to 6 weeks.
Your visit to Costa Rica will only be 5 days, and you will return home looking fabulous!  And, either before or after your surgery you may enjoy some of the best tours and sightseeing in the world.
For an idea of tours with videos, go to the Costa Rica Medical Center Inn website.
Costa Rica is an amazing safe and beautiful country to visit, and there is much to see and do.  Located just 2 hours from Miami, there are many non-stop direct flights every day from all major cities.
For the lowest discounted prices in Costa Rica and more information on upper body lifts, get prices from the top medical group, the Medical Group of Costa Rica.
Be sure to click on the "combinations are at lower prices" link for even more discounts.
Cima Hospital – San José, Costa Rica
For Medical Tourism, Cima Hospital in San José, Costa Rica offers the very best in medical services.  It is a JCI-accredited hospital with complete facilities for plastic surgery and other surgeries.
The Medical Tourism Guy – All about Upper Body Lifts in Costa Rica!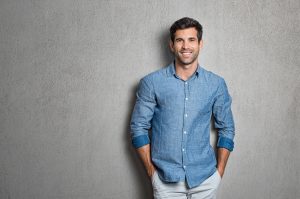 Tags:
Upper body lifts in Costa Rica – The Medical Tourism Guy.  Costa Rica is close to the U.S. and has the lowest prices.  Find the Best Doctor and Cheapest Price for an upper body lift.  Costa Rica has the Lowest Price for an upper body lift.  The Medical Tourism Guy knows the Best Clinics in Costa Rica for an upper body lift.  The Medical Tourism Guy recommends the Top Doctors in Costa Rica for an upper body lift.  Find plastic surgeons in Costa Rica for an upper body lift – The Medical Tourism Guy.  Patient Reviews, Before and After pictures, Top Rated Doctors, Hospitals and Clinics, Lowest Prices for upper body lifts – The Medical Tourism Guy.  Keyword tags:  costa rica, upper body lift, bra line liposuction, back liposuction, arm pit liposuction, arm lift, breast lift, lowest prices, best, top, board certified, plastic surgeons, costa rican, doctors, surgery, plastic surgery, sightseeing, tours, medical tourism, discount prices
© 2018-2023 TheMedicalTourismGuy.com  All Rights Reserved.  Worldwide, U.S., Costa Rica, United Kingdom, Canada, Mexico