Cima Hospital – San José, Costa Rica
For Medical Tourism, Cima Hospital in San José, Costa Rica offers the very best in medical services.  It is a JCI-accredited hospital with complete facilities for plastic surgery and other surgeries.
The Medical Tourism Guy – Costa Rica – Great Doctors and Low Prices!
Everything you heard about Costa Rica is true.  Absolute lowest prices for plastic surgery, world class doctors and exceptional medical facilities.
Costa Rica is the closest country to the U.S. for the very best in medical tourism.  The hospitals are state-of-the-art and feature the highest degree of advanced technology.
The capital city of San José, Costa Rica is the home of the world's best tours and sightseeing.  Costa Rica is an incredible country and perfect for a medical vacation.
Centrally located in the sprawling medical complex of San José, Costa Rica, you will find three of the finest JCI-accredited hospitals anywhere in the world.
Here you will find the very best board-certified doctors offering the full range of plastic surgery procedures.  Breast lifts, tummy tucks, liposuction, face lifts and mommy makeovers are among the favorites.
Arm lift in Costa Rica
Prices are up to 75% lower than the U.S. and Canada.  Here are discounted prices offered by the Medical Group of Costa Rica.
Your best schedule will be to arrive on a Sunday evening and check into the Costa Rica Medical Center Inn, then the next morning enjoy a leisurely 1/2 day San José City tour or Poás Volcano National Park Tour.
Your pre-surgery medical consultation will be later in the afternoon and your procedures will be the next morning.
Following surgery, you will be released back to the Inn where you will have registered nurses to take good care of you during your recovery.  The Costa Rica Medical Center Inn is a first-class luxury Inn with a pool, restaurant and bar.  Tour buses pick up at their door.  You will be close to everything and very comfortable there.
Your stay will be 3 days for a chin lift, brow lift or cheek implants; typically 4 days for liposuction; and 5 days for a face lift, arm lift or breast lift.
The Costa Rica Medical Center Inn will take care of everything, including arranging transportation, coordinating appointments and providing medical care.  Just leave everything to them.
For an idea of tours with videos, go to the Costa Rica Medical Center Inn website.
Here are their rates
Here are links to everything you need in Costa Rica!
Costa Rica plastic surgery Prices
Costa Rica visitor Testimonials
Costa Rica hotel Rates
Costa Rica Tours Videos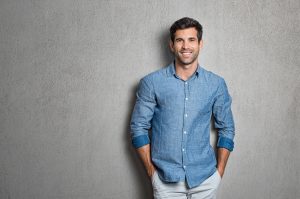 Tags:
Breast procedures, face lifts, liposuction, tummy tucks in Costa Rica – The Medical Tourism Guy.  Costa Rica is close to the U.S. and has the lowest prices.  Find the Best Doctor and Cheapest Price for plastic surgery.  Costa Rica has the Lowest Prices.  The Medical Tourism Guy knows the best hospitals in Costa Rica.  The Medical Tourism Guy recommends the Top Doctors in Costa Rica.  Find plastic surgeons in Costa Rica – The Medical Tourism Guy.  Visitor testimonials, Reviews, Before and After pictures, Top Rated Doctors, Hospitals and Clinics,  Keyword tags: costa rica, breast lift, tummy tuck, liposuction, plastic surgery, lowest prices, best, top, board certified, plastic surgeons, doctors, surgery, sightseeing, tours, hotels
© 2018-2023 TheMedicalTourismGuy.com  All Rights Reserved.  Worldwide, U.S., Costa Rica, United Kingdom, Canada, Mexico