Cima Hospital – San José, Costa Rica
For Medical Tourism, Cima Hospital in San José, Costa Rica offers the very best in medical services.  It is a JCI-accredited hospital with complete facilities for plastic surgery and other surgeries.
The Medical Tourism Guy – Costa Rica – The Best Dentists and Lowest Prices!
Costa Rica is a main destination for dental tourism because of the low prices, world class dentists and state-of-the-art dental facilities.
The capital city of San José, Costa Rica is perfect for dental vacations, sightseeing, shopping and visiting cultural locations before returning home.
Here are the top dental procedures: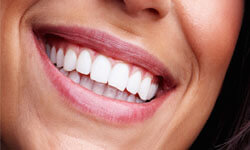 All-on-Four
Bridges
Crowns
Dental implants
Dental implant crowns for implants
Dentures
Veneers
Hollywood Caps
Costa Rica is the closest country to the U.S. for the very best in dental tourism.  The dental centers are state-of-the-art and feature the highest degree of advanced technology.
You will thoroughly enjoy your visit to Costa Rica. It is a tropical paradise with beautiful beaches, majestic volcanoes, lush mountains, and there is much to do and see.
During your stay, the Costa Rica Medical Center Inn will arrange San José city tours, visits to nature parks and volcanoes, and all day adventures to coffee farms, butterfly gardens and much more.
Why not treat yourself to a mini-vacation while having your dental procedures? Many people do!  For an idea of what is available, please go here
Many dental tourism patients arrive on a Sunday evening and check into the Costa Rica Medical Center Inn.
The next morning you will enjoy a leisurely 1/2 day city tour of San José or make a short sightseeing visit to the Poás Volcano National Park to see the world-famous Poás Volcano.  You can actually walk to the top and look down into the crater.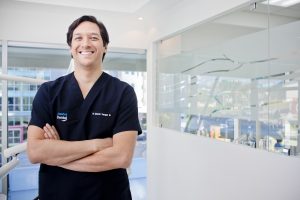 Your dental consultation will be later in the afternoon and your procedures will be the next morning.  Many procedures take just one day.  To be sure, please write here for an itinerary.
You will stay at the beautiful Costa Rica Medical Center Inn where you will have registered nurses to take good care of you during dental surgery.
The Costa Rica Medical Center Inn is a first-class luxury Inn with a pool, restaurant and bar.  Tour buses pick up at their door.  You will be close to everything and very comfortable there.
Dental implant surgery is done in 1 day.  Crowns are also made in 1 day.  Veneers are ready in 3 days.  Bridges and dentures are ready and fitted in 5 days.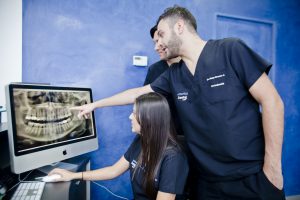 The Costa Rica Medical Center Inn will take care of everything, including arranging transportation, coordinating appointments and providing medical care.  Just leave everything to them.
For availability and general information on accommodations, go here.
For an idea of tours with videos, go to the Costa Rica Medical Center Inn website.
Here are their rates
Here are links to everything you need in Costa Rica!
Costa Rica dental Prices.
Costa Rica Dentists
Costa Rica hotel Rates
Costa Rica Tours Videos
Tags:
All-on-four, dental bridges, hollywood caps, dental crowns, dental implants, dentures, dental veneers, in Costa Rica – The Medical Tourism Guy.  Costa Rica is close to the U.S. and has the lowest prices.  Find the Best Dentist and Cheapest Price for dental work.  Costa Rica has the Lowest Prices.  The Medical Tourism Guy knows the best dental centers in Costa Rica.  The Medical Tourism Guy recommends the Top Dentists in Costa Rica.  Find dentists in Costa Rica – The Medical Tourism Guy.  Visitor testimonials, Reviews, Before and After pictures, Top Rated Dentists, Hospitals and Clinics,  Keyword tags: costa rica, all on four, dental bridges, hollywood caps, dental crowns, dental implants, dentures, dental, veneers, dental work, lowest prices, best, top, board certified, dentists, dental surgery, sightseeing, tours, hotels
© 2018-2023 TheMedicalTourismGuy.com  All Rights Reserved.  Worldwide, U.S., Costa Rica, United Kingdom, Canada, Mexico