Ready to refresh your face and roll back the years?  Well, the perfect place to have it done is in beautiful Cabo San Lucas, Mexico.  Los Cabos is a great destination for plastic surgery as well as an ideal place for a wonderful medical vacation.
Los Cabos has excellent hospitals, experienced doctors and very low prices for face lifts.  All types of face and body procedures are available, and after a 7 day stay you can return home looking fabulous.
The are several types of facelifts available including mini face lifts, full face lifts, face lifts with eyelid lifts, brow lifts, and even complete facial makeovers with a chin implant, cheek implants, nose surgery and ear enhancements.
Facelifts are considered to be minimally invasive and the results are immediate and long-lasting.  The benefits are a more youthful appearance and a huge boost of self-esteem and happiness.
Cabos San Lucas is a favorite destination for visitors from the U.S. and Canada for face lifts.  Discounts are available if you wish multiple procedures.
A face lift can take from three to five hours to perform. There will be some degree of discomfort following surgery but fortunately very little pain. Swelling occurs but usually begins to subside within 3 to 4 days. A degree of swelling may continue for longer periods, but eventually diminishes.
The price of a face lift and neck lift in Los Cabos always includes all doctors fees, anesthesiologist fees, normal hospital fees and medical supplies needed for surgery.
Here is a link for all available plastic surgery procedures to go along with your facelift.
Los Cabos is a wonderful destination for face lifts, as well as combination face lifts with neck lifts, because of the exceptional medical facilities, the skill of the plastic surgeons, and equally as important the prices are up to 75% less than the U.S.
Many of the country's top Board Certified plastic surgeons are found in Los Cabos.  They specialize in all plastic surgery procedures and surgeries are performed in modern state-of-the-art hospitals.
Discounts are available for all face, breast and body plastic surgery procedures.  The best prices are with Cabo MEDVentures and the Medical Group of Cabo.  When going to these web pages, be sure to click on the discount links to get their current discounted prices.
Here is a visitor video.
After arriving in Los Cabos, you will have your pre-surgery consultation the next afternoon, and your procedure will be the following morning.  During your stay, either before or after your surgery,  you will enjoy the beach, wonderful weather, and some of the best tours and sightseeing anywhere.
Your stay will be only 7 days for a face lift.  You may stay longer if you wish.  After returning home, the initial swelling and bruising will disappear in about two weeks, and the final results will be seen 1 or 2 months after the surgery results become stable.
There are many beautiful hotels in Cabo San Lucas, as well as San Jose del Cabo, and other great areas of Los Cabos and Baja California Sur (BCS).  Some of the most beautiful beaches in the world are in Los Cabos, Mexico.
For really low plastic surgery prices in Los Cabos, Cabos San Lucas, and San Jose del Cabo, go here:  Cabo MEDVentures and the Medical Group of Cabo.
Top Hospitals – Los Cabos, Mexico
For Medical Tourism, the hospitals in Los Cabos offer the very best in medical services.  Your surgery will be performed at an accredited hospital with complete facilities for plastic surgery and other surgeries.
The Medical Tourism Guy – All about Facelifts in Los Cabos!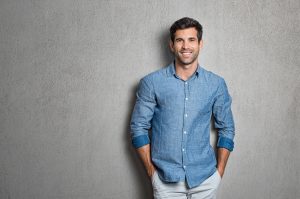 Tags:
Facelift in Los Cabos, Mexico, Facelift in Cabo San Lucas, Mexico, Facelift in San Jose del Cabo, Mexico, Face lift in Baja California Sur, Mexico, (BCS), Mexico, Face lift with Neck Lift in Los Cabos, Mexico, Face lift with Neck lift in Cabo San Lucas, Mexico, Face lift with Neck lift in San Jose del Cabo, Mexico, Face lift with neck lift in Baja California Sur, Mexico (BCS), Mexico, Facelifts in Los Cabos, Mexico, The Medical Tourism Guy.  Compare a Facelift in San Francisco, CA, Los Angeles CA, San Diego, CA, Houston, TX, Dallas, TX, Miami, FL, Chicago, IL, New York, NY or other major cities to a Facelift in Los Cabos, Mexico, Cabo San Lucas, Mexico, San Jose del Cabo, Mexico, or Baja California Sur, Mexico, (BCS), Mexico.  Want to remove wrinkles, a double chin or lift the eyes? Then, a Face lift, Neck lift and Eyelid lift are the right procedures for you.  Mexico is closest to the U.S. for plastic surgery and has the lowest prices.  Find the Best Doctor and Cheapest Price for a facelift in Los Cabos, Mexico, Cabo San Lucas, San Jose del Cabo, Mexico, or Baja California Sur, Mexico, (BCS), Mexico.  Los Cabos, Mexico, Cabo San Lucas, San Jose del Cabo, Mexico, or Baja California Sur, Mexico, (BCS), Mexico has the Lowest Price for a Face Lift.  The Medical Tourism Guy recommends the Best Clinics in Los Cabos, Mexico, Cabo San Lucas, San Jose del Cabo, Mexico, or Baja California Sur, Mexico, (BCS), Mexico for a face lift with neck lift.  The Medical Tourism Guy recommends the Top Doctors in in Los Cabos, Mexico, Cabo San Lucas, San Jose del Cabo, Mexico, or Baja California Sur, Mexico, (BCS), Mexico for a face lift, neck lift, eyelid lift, brow lift, chin lift, forehead lift, cheek implants, chin implant, hair transplant, ear surgery (Otoplasty) or nose surgery (Rhinoplasty).  Find plastic surgeons in Los Cabos, Mexico, Cabo San Lucas, San Jose del Cabo, Mexico, or Baja California Sur, Mexico, (BCS), Mexico for a Facelift – The Medical Tourism Guy.  Patient Reviews, Before and After pictures, Top Rated Doctors, Hospitals and Clinics, Best Doctors in Los Cabos, Mexico, Cabo San Lucas, San Jose del Cabo, Mexico, or Baja California Sur, Mexico, (BCS), Mexico, Lowest Prices for a facelift.  Lowest Cost for a facelift.  Cheapest price for a facelift – The Medical Tourism Guy.  Keyword tags:  los cabos, mexico, cabo san lucas, san jose del cabo, mexico, or baja california sur, mexico, bcs, mexico, face lift, neck lift, eyelid lift, brow lift, chin lift, forehead lift, cheek implants, chin implant, hair transplant, ear surgery, nose surgery, surgeons, lowest price, best clinics, best doctors, surgery, best tours, sightseeing, tours, plastic surgeons, lowest prices
© 2018-2023 TheMedicalTourismGuy.com  All Rights Reserved.  Worldwide, U.S., Costa Rica, United Kingdom, Canada, Mexico