Want to tighten abdominal muscles while removing excess fat?  Then, a tummy tuck is the perfect procedure for you.  And, the closest country to the U.S. with exceptional medical facilities and the lowest prices, is Costa Rica.
Here are the best doctors, hospitals and lowest prices for a Costa Rican tummy tuck.
Abdominoplasty is the technical name for a tummy tuck and it is a surgical procedure that flattens the abdomen by tightening the muscles of the abdominal wall and removing excess skin.
A tummy tuck is also known as a mini tummy tuck or panniculectomy.
By any name, a tummy tuck will significantly reduce the size of a protruding abdomen and restore a more youthful appearance.
This type of surgery is usually sought by patients with loose tissues after pregnancy or individuals with sagging skin after major weight loss.
During the procedure, the muscle fascia wall is tightened with sutures, and liposuction is commonly used to refine the abdomen to a youthful flatness.
Following the procedure, a compression garment is worn and many times the doctor will prescribe soothing massages to help with drainage and healing.
A tummy tuck can take from two to five hours to complete.  During the procedure, the belly button will be proportionally aligned with the abdomen.
Initial swelling and bruising will decrease in one to two weeks, but some time will be needed until the final result becomes stable.
Costa Rica is an especially good choice for tummy tucks because of the exceptional skill of the surgeons in this area and because their prices are up to 75% less than the U.S.
Your visit to Costa Rica will be 6 days and either before or after your surgery, you may enjoy some of the best tours and sightseeing in the world.
For an idea of tours with videos, go to the Costa Rica Medical Center Inn website.
Costa Rica is a fantastic country with lots to see and do.  And, their plastic surgeons are second to none.
For really low prices in Costa Rica and more information on tummy tucks, get prices from the top medical group, the Medical Group of Costa Rica.
Cima Hospital – San José, Costa Rica
For Medical Tourism, Cima Hospital in San José, Costa Rica offers the very best in medical services.  It is a JCI-accredited hospital with complete facilities for plastic surgery and other surgeries.
The Medical Tourism Guy – All about Tummy Tucks in Costa Rica!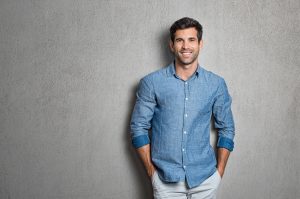 Tags:
Tummy tucks in Costa Rica – The Medical Tourism Guy.  Costa Rica is close to the U.S. and has the lowest prices.  Find the Best Doctor and Cheapest Price for a tummy tuck.  Costa Rica has the Lowest Price for a tummy tuck.  The Medical Tourism Guy knows the Best Clinics in Costa Rica for an Abdominoplasty.  The Medical Tourism Guy recommends the Top Doctors in Costa Rica for a tummy tuck.  Find plastic surgeons in Costa Rica for a tummy tuck – The Medical Tourism Guy.  Patient Reviews, Before and After pictures, Top Rated Doctors, Hospitals and Clinics, Lowest Prices for tummy tucks – The Medical Tourism Guy.  Keyword tags:  costa rica, tummy tuck, mini tummy tuck, abdominoplasty, lowest prices, liposuction, best, top, board certified, plastic surgeons, costa rican, doctors, surgery, plastic surgery, sightseeing, tours
© 2018-2023 TheMedicalTourismGuy.com  All Rights Reserved.  Worldwide, U.S., Costa Rica, United Kingdom, Canada, Mexico